Skip to Content
Vitamin B12 Lipotropic Injections
Vitamin B12 Lipotropic Injections for Weight Loss in Texas
Vitamin B12 lipotropic injections are an excellent solution for people wanting to lose weight and increase energy. Texas Medical Weight Loss Clinic offers Lipo-B injections at our McKinney, Frisco, and Carrollton (West Plano), TX clinics or in your home to help you on your weight loss journey. Lipo-B is an injection of vitamins, minerals, and amino acids that are essential for your health. Injections are a safe, effective, and easy way to keep your body well-balanced. Our licensed medical providers monitor your progress as you take the injections to ensure optimal health results.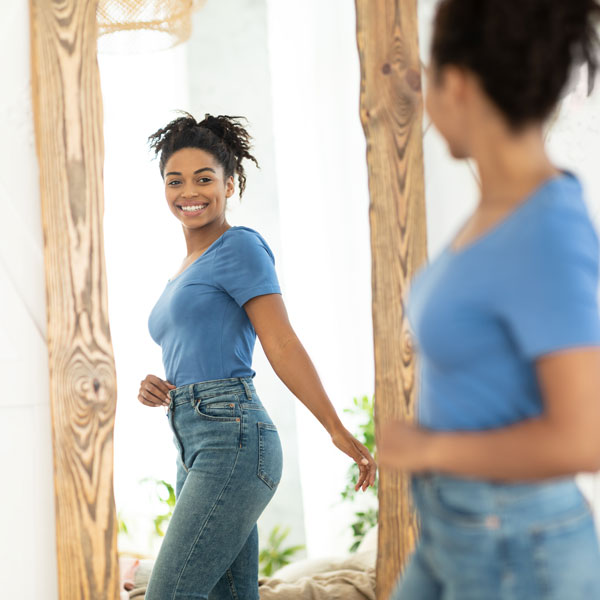 Advantages of Lipo-B injections
Lipo-B injections provide a quick, healthy way to boost your B12 levels. They have many benefits, including:
Increased energy levels – A B12 boost promotes the production of red blood cells which help transport oxygen through your body to give your cells the fuel they need to produce more energy.
Improves metabolism – Many people with a B12 vitamin deficiency are anemic and cannot efficiently convert proteins and fats into energy.
Helps immune system – A B12 injection kicks the cells into gear that produce white blood cells to fight off infections better and boost your immune system.
Improves sleep – The human body naturally uses B12 to produce tryptophan, helping us get a restful night of sleep.
Helps decrease hair loss – When cells are not metabolized correctly due to a B12 deficiency, hair cannot grow normally.
Convenience of Administering Lipo-B Shots at Home
One of the most significant advantages of our Lipo-B injections is that you can take them in the comfort of your own home instead of making a trip into the clinic. Many people are intimidated to give themselves a B12 shot at home, but we will walk you through each step. We will give you the supplies you need to administer the shot and teach you the proper technique.
Call Us Today for a Weight Loss Consultation!